This is an old revision of the document!
---
This page is not fully translated, yet. Please help completing the translation.
(remove this paragraph once the translation is finished)
Comment commencer dans TheGrid
Le tout début
1. Rendez-vous sur https://the-grid.org/signup/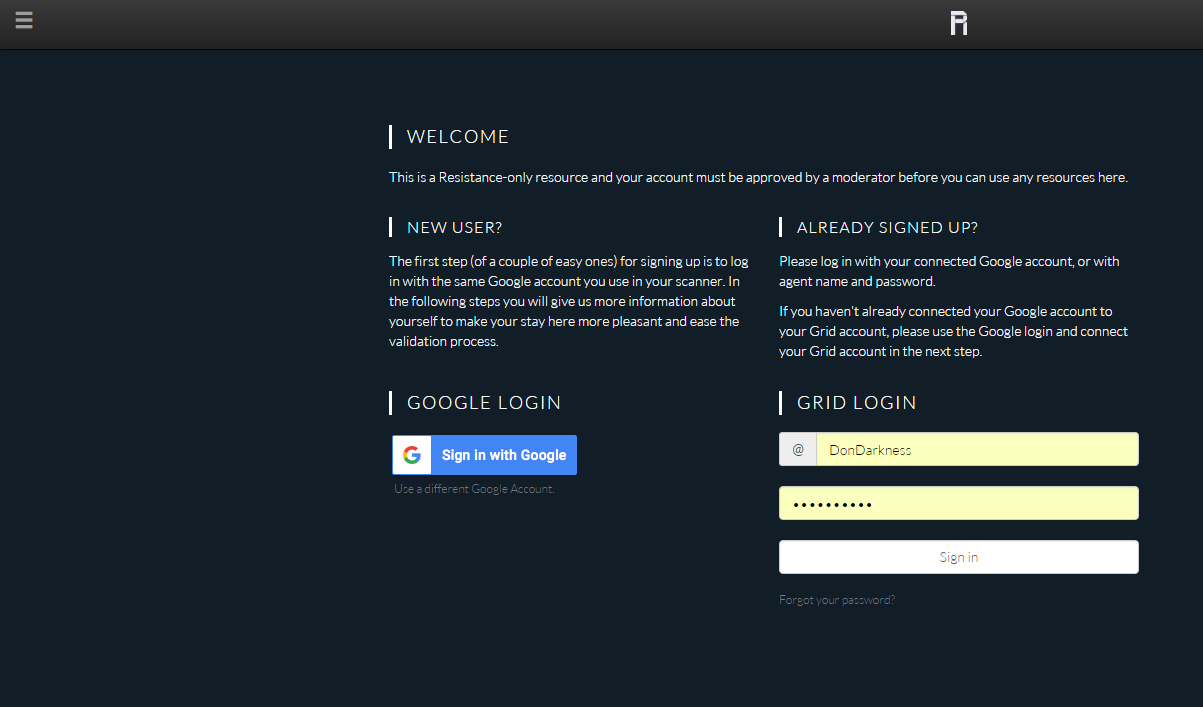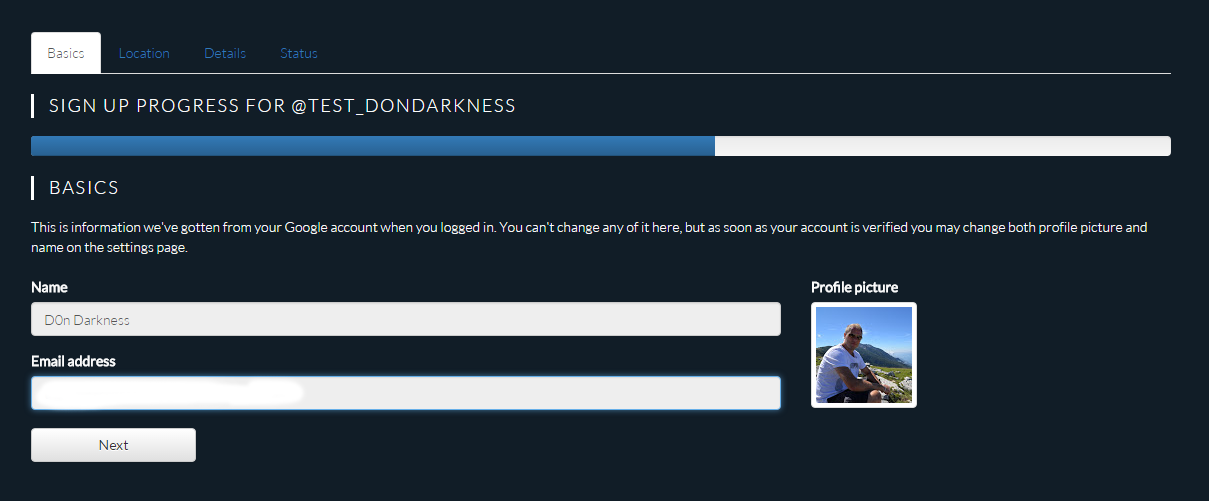 2. Remplissez toutes les informations. Merci d'utiliser un mot de passe fort, c'est à dire avec un minimum de 9 caractères, incluant minuscules, majuscules et chiffres. Si vous ne trouvez pas votre pays dans "- Where do you play? -" choisissez un pays proche et demandez à un Modérateur d'ajouter votre pays dans TheGrid.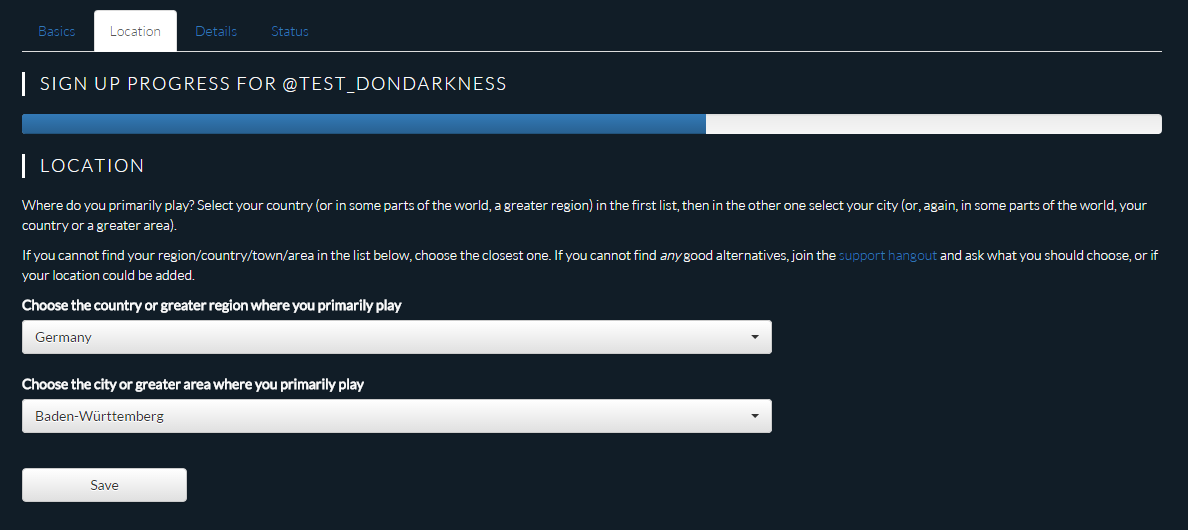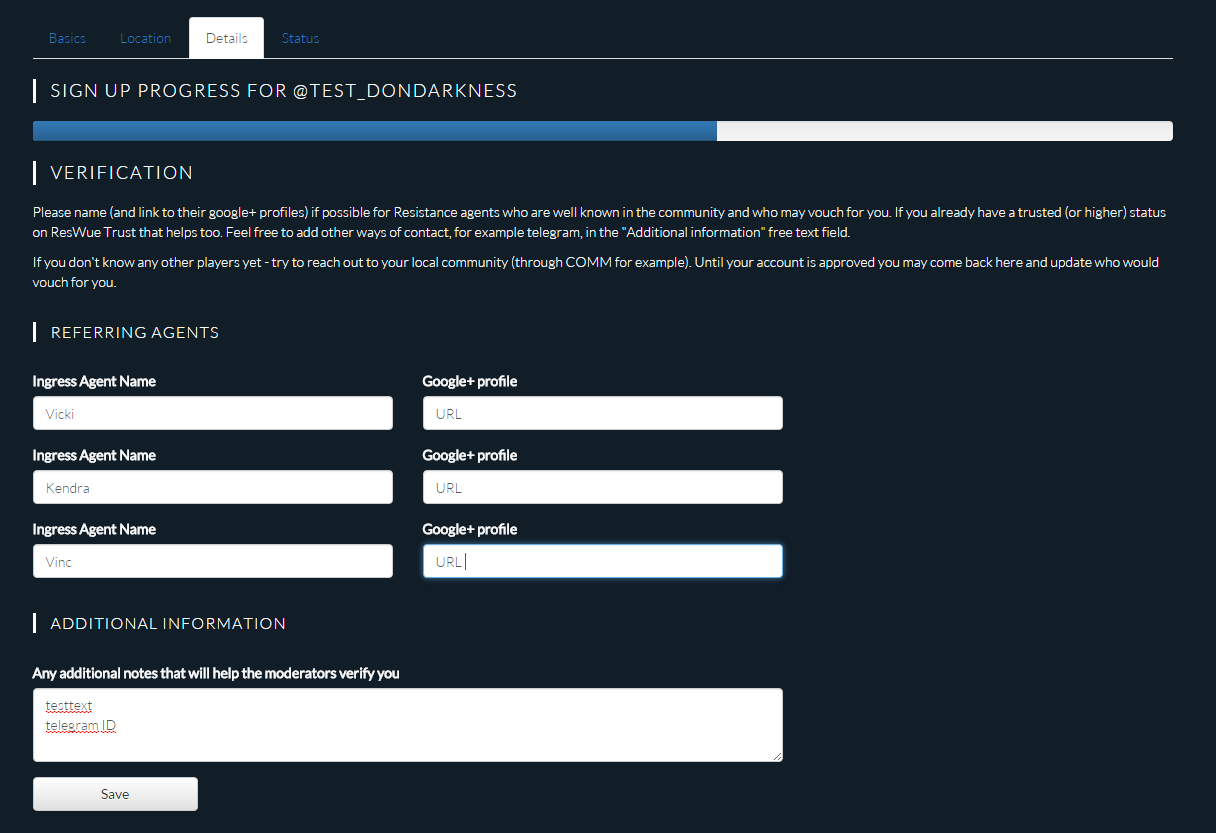 3. Votre compte a maintenant besoin d'être approuvé par un modérateur local. Cela peux prendre entre 30 minutes et 3 jours
Quand c'est fait, vous recevrez un email de confirmation.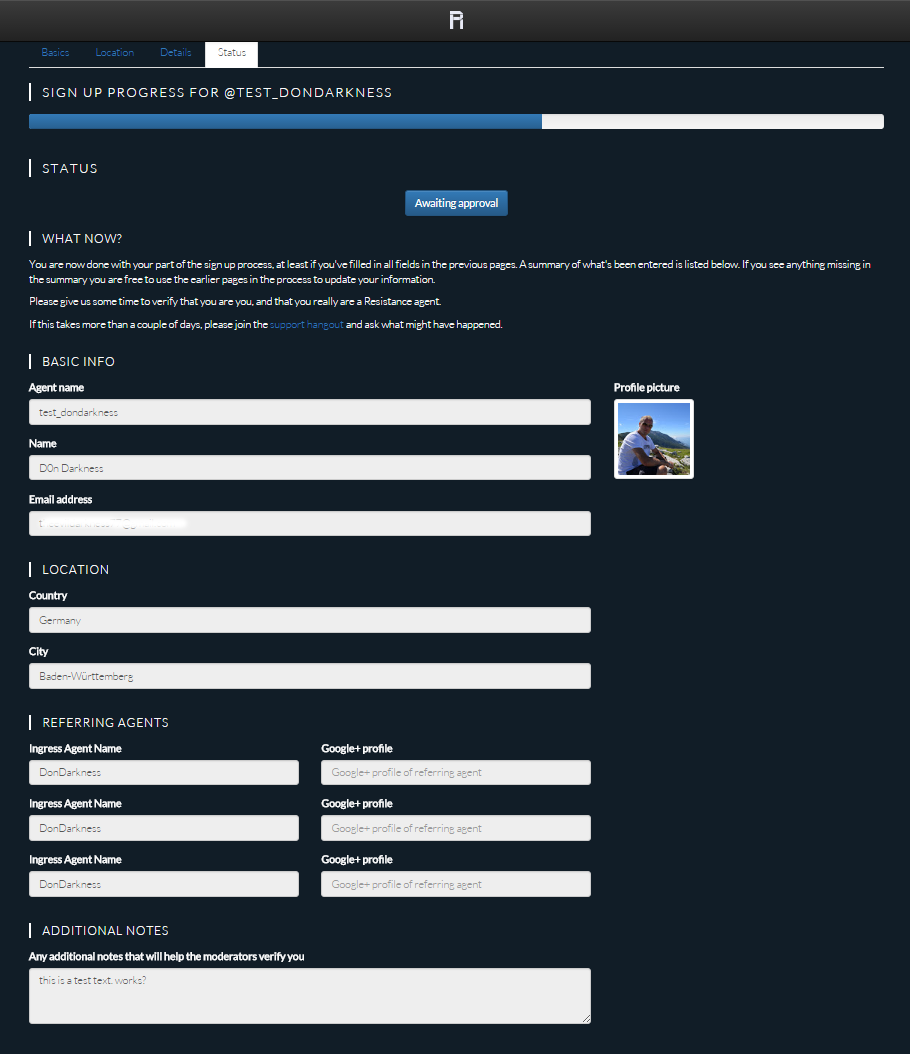 4. Une fois connecté, cliquez "Settings" dans le menu en haut à gauche.
5. Fill in a display name if you want people to know your real name (optional).
6. Fill in your G+ username (without + in front of it!) if you want a profile picture to be displayed. If you just have an URL like:
https://plus.google.com/u/0/115834356660592489458/posts → use the "115834356660592489458" as input at the G+ Username field.


7. Now, click "Update score" in the menu to the left and fill in your stats (once) manually the first time. And dont forget to hit the "Save" Button and the bottom of the page.
Will my G+ Profile Picture AutoUpdate in TheGrid if i change it in G+?
No, not yet. Lets see if we implement this function.
Why is my Worldrank not shown in profile?
Connect your G+ to your profile picture. If your picture is shown, worldrank is shown as well.

App downloads
Android
https://the-grid.org/link/android
Maintained bei Dion Segijn
https://plus.google.com/u/0/+DionSegijn
iOS
Maintained by Nils Hulsch