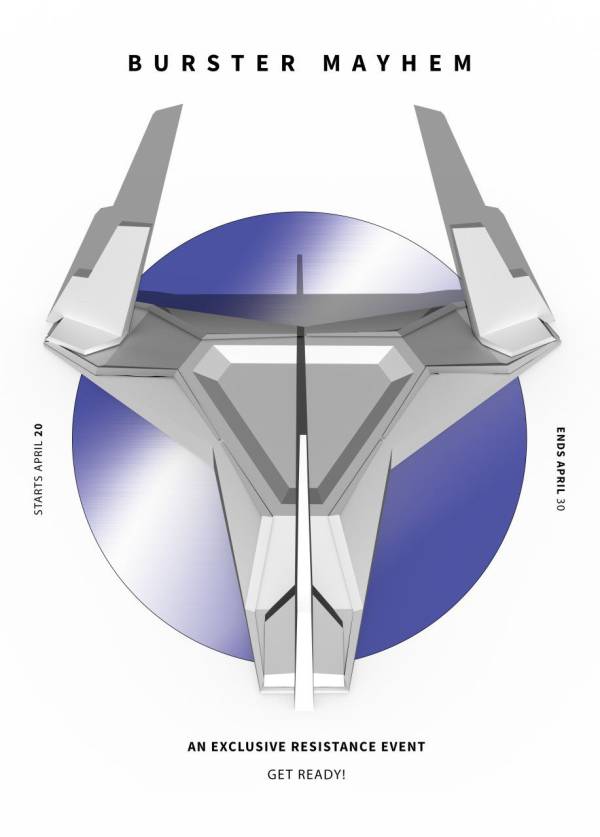 You just won Dark XM, are still hungry for more? Then you are lucky, because Bursters Mayhem is just around the corner! This new and fresh Resistance only event will take your destroyer skills to a whole new level!
Ranking available only for Europe, but you can join just for the good feeling of causing some more frog tears!
The event starts April 20 at 00:00 UTC (2:00 CEST) and ends April 30 at 23:59 UTC (May 1 at 1:59 CEST) #
The rules are easy: Destroy all things green!
This is how the score works:
Destroy 1 resonator: 1 point

Destroy 1 link: 3 points

Destroy 1 field: 5 points
All destroyed green resonators, links and fields registered in The Grid during the event (the difference between your first and last update within the time period below) will count towards the total score.
The Top 5 Players in Europe will be awared with a special Medal on theGrid!
How to register:
Enter the competition by joining the Burster Mayhem group at https://the-grid.org or in the Grid app.
Burster Mayhem Community:
The community (with chat, info channel and country coordinators) will be based on OneRing and Telegram. You can of course participate in Burster Mayhem without joining the community. To join the community, just go to the 1R group here: https://res.blue/group/burster-mayhem
Not on TheGrid or OneRing? No problem, you can register here:
Last country verifying an Agent, pays a beer.